NIH Small Business Program Office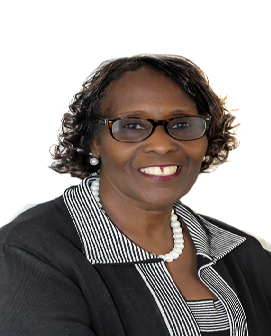 Annette Owens-Scarboro
Small Business Program Manager
Historically Black Colleges and Universities Coordinator
Ms. Owens-Scarboro serves as the National Institutes of Health (NIH) Small Business Program Manager, and reports to the Head of the Contracting Activity (HCA), Director, Office of Acquisition and Logistics Management (OALM).  She was formerly the acting Deputy Director for Operations in the Department of Health and Human Services (HHS) Office of Small Disadvantaged Business Utilization (OSDBU) and a senior Small Business Specialist supporting the NIH team of four small business specialists. She has supported all ten-operating division at the HHS as a specialist.
Ms. Owens-Scarboro is responsible for providing operational and technical assistance on a day-to-day basis for acquisition and program officials and overseeing and managing special projects. She participates in numerous state and local government and private sector outreach activities and represents the OSDBU and NIH HCA at speaking engagements and conferences.  Additionally, she has served as an advocate and liaison for the Small Business Community marketing their capabilities to the HHS, NIH and other government and private sector communities.
With 45 plus years of increasing responsibilities in the acquisition area, Ms. Owens-Scarboro has extensive administrative and managerial experience. She has served as an EEO Compliance Committee Chairperson, Contract Administrator, Contract Specialist, Close-out Specialist, Contract Compliance Specialist, NIH Small Business Specialist, Project Officer, COR, and Program Analyst.
Department of Health and Human Services - Small Business Specialists assigned to NIH
Name

Title

Telephone

E-mail

NIH Customers

Allen, Anita
Small Business Specialist
301-496-9639
anita.allen1@cms.nih.gov
NIDA, and NHLBI
Berry, Wayne
Small Business Specialist
301-496-9639
wayne.berry@nih.gov
CC, NIAID, NLM, and ORF
Boyce, Natasha 
Small Business Specialist
301-496-9639
natasha.boyce@nih.gov
NCI
Ferguson, Jonathan
Small Business Specialist
301-496-9639
jonathan.ferguson@nih.gov
NICHD, NIEHS, and OLAO
Fax Number: 301-480-2503